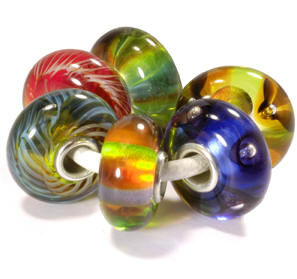 Trollbeads is the unique  jewelry line.  For over three decades the people at have been creating trollbeads that have history, beads that tell a story.  Trollbeads are affected by mythology, astrology, fairy tales, fauna, flora, cultural diversity and familiar themes from everyday life. For many  years collectors have found many different   trollbeads and continue to collect and find meaning in each bead, telling their story.  Every  Trollbeads  have it's  own history and just like the person created it, troll beads continues to advance and encrease populariry.
Troll Beads are made from a wide variety of the finest materials:  Silver, Gold,  Glass, precious stones and Pearls.
Thats why we desided to created a website, where you can get all information about troll bead, find out how to choose the perfect troll beads for you.  Lood luck browsing www.myTrollBeads.net!